Type Specimen Notebooks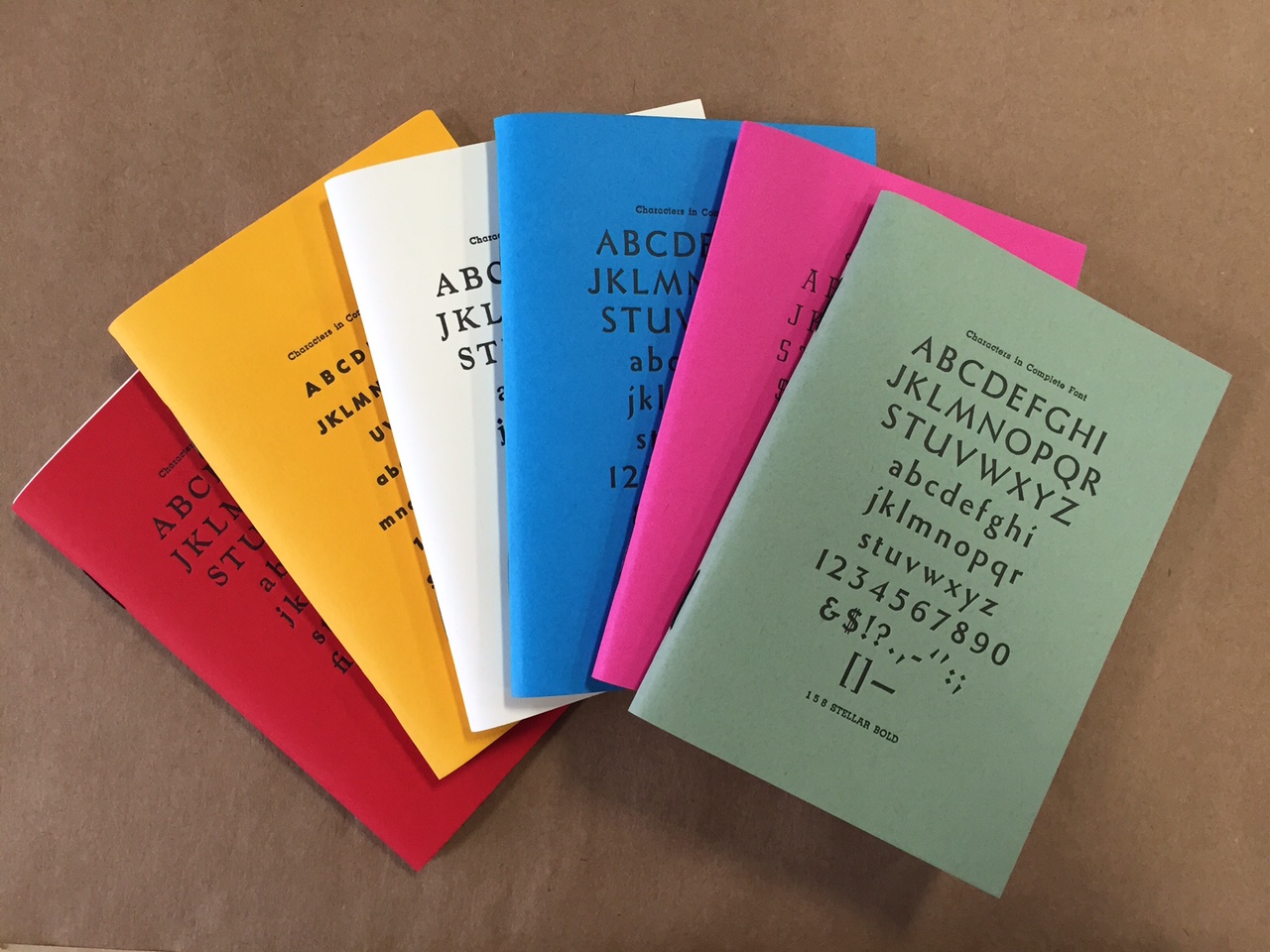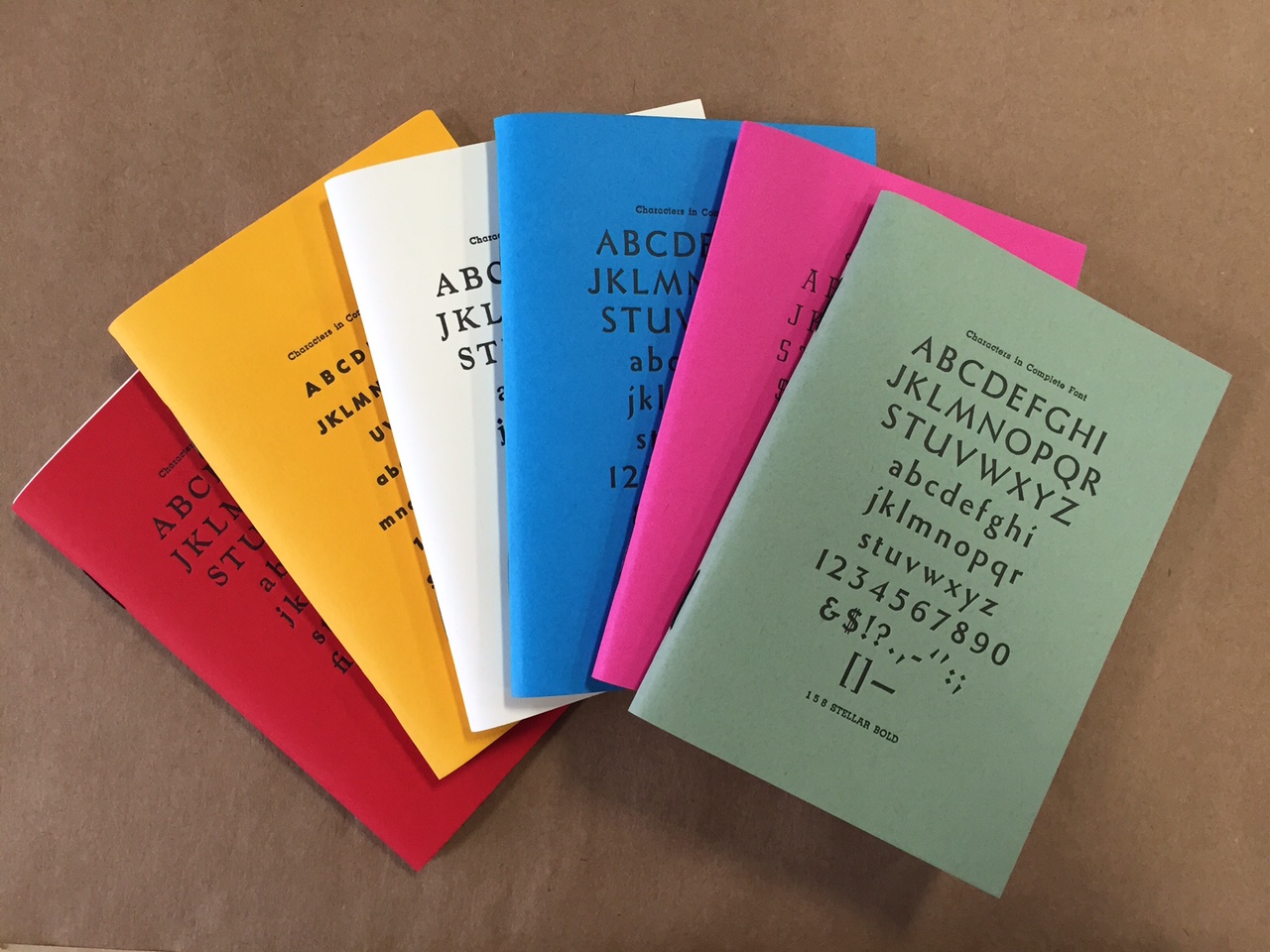 Type Specimen Notebooks
Typographic Notebooks! These books are 3.5 x 5 inches with black staples. Each book has 40 pages inside.
Books come in a variety of cover colors and cover designs. There are four different typefaces to choose from and six different color combinations.
Please email info@dwriletterpress.net to let us know your preferred combinations\s of types and colors, as our supplies on these are getting low!